posted by taizou @ 2021-09-03 00:01:10
Dumps
Over the past five years on this site, I've dumped and released almost all of Vast Fame's known GBA games. But one still eluded me. Until now!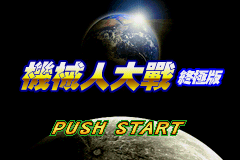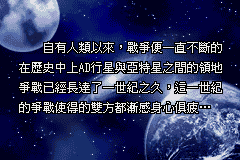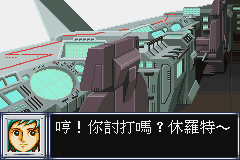 This is Ji Xie Ren Da Zhan - Zhong Jie Ban (機械人大戰-終極版), roughly translated to Robot Wars: Ultimate Edition, and as you may have guessed, it's Vast Fame's take on the extremely long-running Super Robot Wars crossover anime robot strategy RPG series.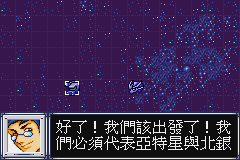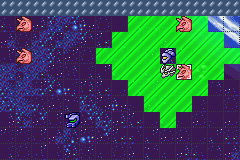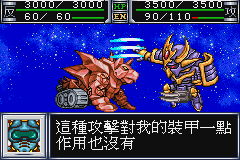 I'm not familiar enough with the original Super Robot Wars games to know if this game is heavily based on any particular official entry, or if it's more of an original derivative work like Vast Fame's other GBA games. But the sprite work is really nice. Is that original or ripped from the official games? Again, I have no idea! Maybe some of the SRW fans out there can enlighten me on all of this.
Thanks to AprkMk16 for lending me this cart! As usual, you'll need to use mGBA to play.
Download: Ji Xie Ren Da Zhan - Zhong Jie Ban (Unl) (Chn).zip