posted by taizou @ 2016-06-26 22:51:37
Dumps
YES! After a ton of work which I probably will write a blog post on at some point - Vast Fame GBA games are HERE!
To cut a long story short - these games are copy protected and can't be fully dumped using normal equipment/software, but I was able to dump them by observing the protection's initialisation routine in No$GBA, replicating it on a real GBA and dumping the ROM through the GBA itself using an Xboo cable (super thanks to Robyn for that suggestion!). But even with the games dumped, there's a bunch of other protection in place, which I implemented in endrift's excellent GBA emulator mGBA. So these dumps are now supported in mGBA nightly builds from 2016-06-26 onwards!
Unlike my previous GBC releases, I have NOT (yet?) prepared a version of these games with the copy protection hacked out. I may or may not do that later, but don't hold your breath too much. This means these dumps will not work on any emulator that does not implement Vast Fame's protection (i.e. any emulator other than mGBA, as of this writing) and they also will not work on flash carts.
Zook Man ZX4 / Luke Ren ZX4 路克人ZX4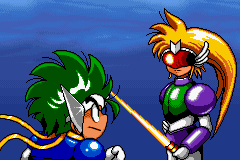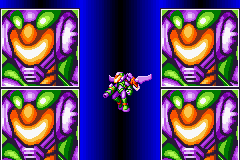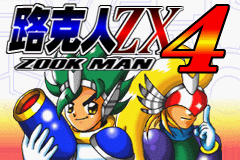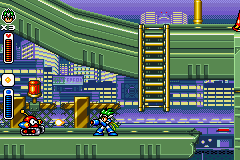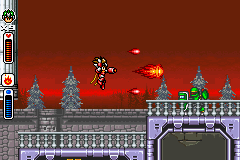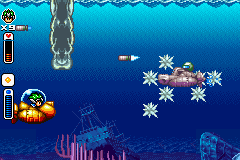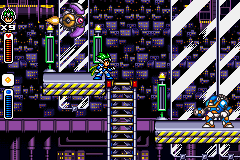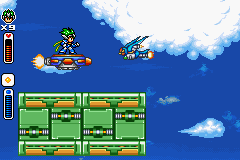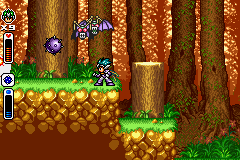 After that one, uhm, underwhelming semi-unofficial entry by Sintax, Zook is back for reals! You may know this game better as Rockman & Crystal; this is the Taiwanese release. For those unfamiliar with Zook, it's a series of Mega Man clones, and this one takes most of its inspiration from the X series. And I like it a lot! Okay it obviously was rushed (spoilers? there's no unique last boss, only a boss rush, and the Zero-ish dude from the first stage never shows up again) and jacks a lot of graphics from elsewhere, but they nailed the controls really well, and there's plenty of variety. And the music is p cool as usual for Vast Fame.
Zook Man ZX4 (Luke Ren ZX4) (Unlicensed, Chinese).zip
Juezhan Sanguo 決戰三國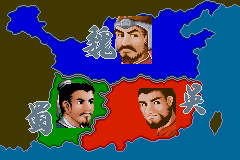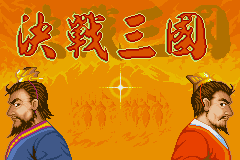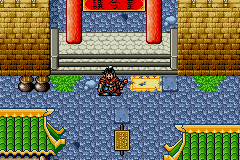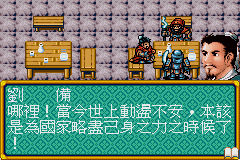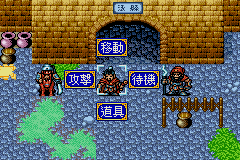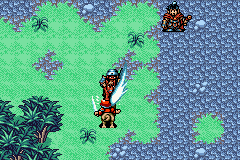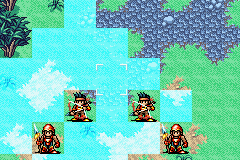 An interesting strategy RPG based on the Three Kingdoms period of Chinese history. Haven't played too much of this one, but its copy protection is implemented slightly differently from the others.
Juezhan Sanguo (Unlicensed, Chinese).zip
Digimon Rury / Digimon Ruby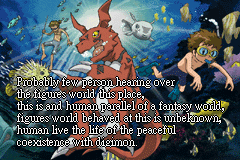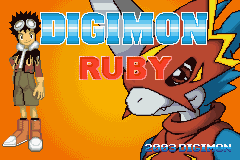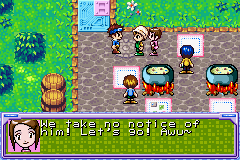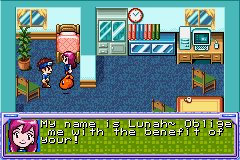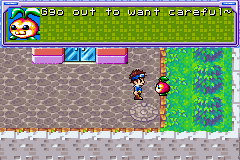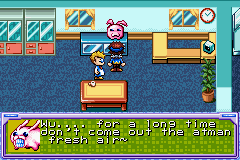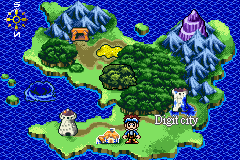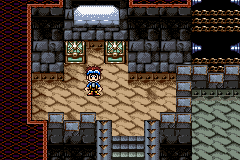 The famous(?) RPG with barely-comprehensible dialogue. A dump of this game is already available, but it comes from a later reprint with the copy protection hacked out. This is the original! It's the proper size (hacked dump is 32MB, the game is really 8MB) and may be less buggy (e.g. the hacked dump crashes and resets on the ending screen) but I haven't tested it thoroughly so can't confirm that.
Digimon Ruby (Digimon Rury) (Unlicensed, English).zip
There are several other Vast Fame GBA games which remain undumped, though - these are the known ones:
Rockman & Crystal aka Battle Network Rockman Crystal - the English version of Zook Man ZX4
Digimon Sapphire English original version. I dumped the deprotected reprint version a few years ago, but it's buggy - after you complete each level, it will freeze on a black screen on a real GBA, or roll the credits in some emulators.
Mo Jie Qibing (魔戒奇兵) a Lord of the Rings-based game. Unknown if an English version exists
A Chinese Super Robot Wars game - not sure of the title of this one
Chinese versions of Digimon Ruby & Sapphire Existence unconfirmed but possible artwork seen for Ruby Existence of both now confirmed!
.. and more? these games are very rare and I have not delved much into the GBA pirate market, especially in China or Taiwan, so it is very likely that other unknown games exist...
If you have any of these games and would like them to be dumped, please contact me! Email, Twitter, or just leave a comment here.
(For Digimon Sapphire - if you bought it brand new from a Chinese reseller from the late 2000s onwards, and it goes to a black screen after completing a level, it's probably not the original version I'm looking for. But if you're not sure, let me know and I'll help you figure it out.)