posted by taizou @ 2017-01-08 21:09:53
Dumps
Yet another unlicensed GB protection system has fallen hell yeah~
As you may have guessed based on my last hhugboy release, this time it's Hitek's turn!
Hitek (or Gaoke) was a Chinese company that released several Game Boy games developed by Ruanxin, a team containing several ex-Waixing staff, some of whom would later go on to work for Jungletac. (Ruanxin isn't explicitly credited in-game, but you can find a bunch of little references here and there, like the boot logo of these carts being "GK-RX" for "Gaoke-Ruanxin")
Their protection is almost identical to BBD's, but they make much better use of it (they switch modes while the game is running, while BBD just sets one at the beginning and that's it; also the cart initialises in a mode that prevents the entire ROM from being read, similar to VF's GBA games), so it's not so easy to hack out. Hence why only Li Cheng ever did it, I guess. So, for now, these games will only run in hhugboy v1.1.8 and up.
Terrifying 911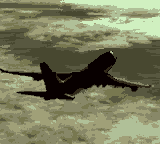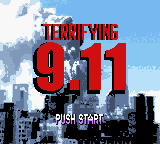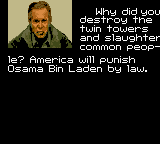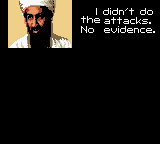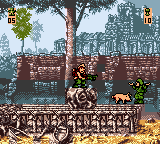 This first one comes thanks to Ryan Silberman who lent me the cart!
This is probably the most infamous unlicensed Game Boy game in existence - incredibly bad taste presentation hiding an EXTREMELY faithful port (..except the music) of the original Metal Slug. It's a world away from those Sintax/BBD "Metal Slug"s which are basically generic shooty-platformers with sprites from the NGPC Metal Slug games; this is an actual port from the actual Neo Geo.
I previously dumped the Li Cheng release, which was a hack of the Chinese version; this is the original English version complete with fully translated pre-stage shit-talk between George W Bush and Osama bin Laden.
download: Terrifying 911 (Unl).zip
Shuihu Zhuan Zhi Qunmo Fengyun Lu (水滸傳之群魔風雲錄)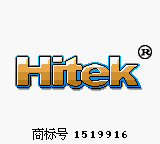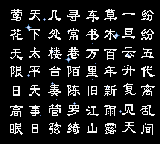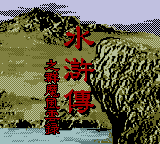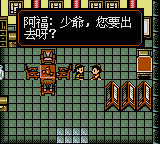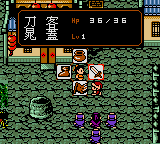 A port of Chuanpu's Mega Drive strategy RPG "Shui Hu Zhuan". Again, this was only previously dumped from a Li Cheng cart, in which NPC boundary checking was completely broken (resulting in them wandering through walls or into buildings). Now you can enjoy the original non-glitchy version!