posted by taizou @ 2018-10-31 21:26:53
Dumps
Next up tonight I'm bringing you HORRIFYING dumps related to the SCARIEST BOOtleg of them all ... the infamous HACK of Keitai DenjBOO TeleFANG ...
~POKÉMON JADE VERSION!~ (SCREAMS)
alright I'm not doing that any more but you can read the rest of this post in a spooky voice if you like
First, here's the German version! Thanks to Sanqui for dumping this one!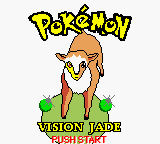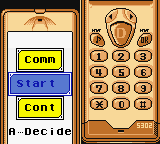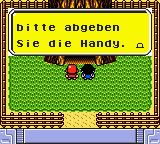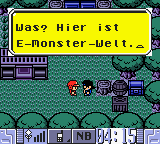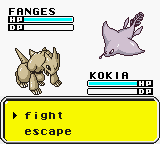 Yep, for some reason, this game was translated to German. I never really considered Germany a hot market for bootleg products, but I could be wrong, considering none other than Sintax also translated some of their games to German...
It's based on the English version, the dialogue is all translated but most of the menus are not. Also the title screen reads "Vision Jade" which I assume was supposed to say "Version Jade" - interestingly the same mistake Sintax made on some of their German releases.
Unlike the original release of the English version, this one had no protection aside from an incorrectly set header. So the 'header fix' version of the ROM should work on anything. The GBX version will work in hhugboy, the raw will also work in hhugboy if you select MBC3 compatibility mode (available from version 1.2.7 onwards).
GBX: Pokemon Jade Version (Unl) (Ger) [C] [GBX].zip
Header fix: Pokemon Jade Version (Unl) (Ger) [C] [Header fix].zip
Raw: Pokemon Jade Version (Unl) (Ger) [C] [Raw].zip
And now... the English version!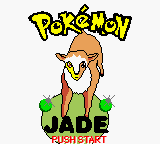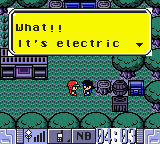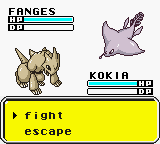 Specifically, the original English version, which came with some simple copy protection. If you've come across a Pokémon Jade/Diamond ROM which didn't let you load a save, chances are it was due to incompletely-removed protection. But I've emulated this protection in hhugboy (since version 1.2.7, again), and now for the first time you should be able to run the protected versions and save/load with impunity. Exciting!
Both of these ROMs will only work in hhugboy, the GBX version will work as-is & the raw will work if you manually select Pokémon Jade/Diamond compatibility mode. I haven't made a deprotected hack for other emulators because I am TIRED and there's already a later copy of the game with that work done which I'm pretty sure has been dumped elsewhere.
GBX: Pokemon Jade Version (Unl) (Eng) [C] [GBX].zip
Raw: Pokemon Jade Version (Unl) (Eng) [C] [Raw].zip
Also if you're interested in these games, check out telefang.net which is a cool community about all things Telefang! Happy Halloween! 🎃