posted by taizou @ 2012-09-25 00:52:12
Dumps
got another dump for you all today - a game by the name of Digimon 9, or, you know, other things. Its full Chinese name as per the title screen is Shu Ma Bao Long 9: Bao Long Pian 2002 (数码暴龙9-暴龙篇2002) but I'm 99% sure this is a title hack anyway, judging from the crude title logo.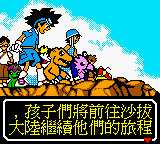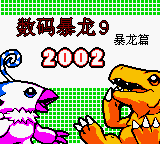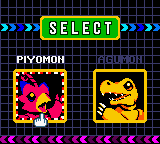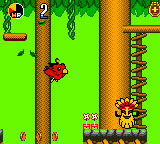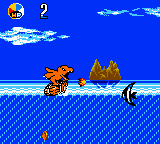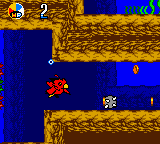 It was developed by Sintax or BBD or whoever was behind their earlier games; being an earlier one, it actually seems to have had a decent amount of care and effort put into it - the cutscenes are really well-done, the sprites are cute, there are some nice little touches like the falling leaves in the first level and idle animations, and it all plays quite well as far as generic GBC platformers go. The music is still from Lemmings though. As usual.
Anyway this cart is another nicely protection-free generic release courtesy of the same company that brought you the Pokemon cart earlier - I suppose a hacked title logo is a small price to pay for a working dump. The raw version works but it's 4mb - the fixed version is only 1mb it just works, okay. And that's that. enjoy!
Shu Ma Bao Long 9 - Bao Long Pian 2002 (Unlicensed, Chinese).zip (updated 2013-05-09 to proper size!)