posted by taizou @ 2020-10-29 22:27:52
hhugboy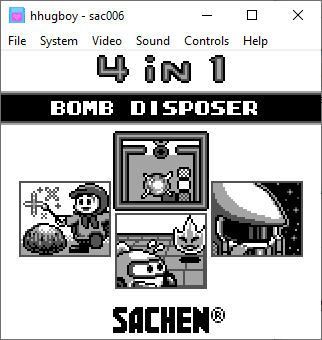 Thanks almost entirely to the contributions of NewRisingSun, I have a pretty gigantic hhugboy update to release today!
It now supports Sachen MMC1, Sachen MMC2, Mani M161, Mani MMM01, Rocket Games and Wisdom Tree mappers! Wow! (there was some support for MMM01 previously but it was basically completely wrong and didn't work)
Also: you can now use bootstrap ROMs, several bugs have been fixed, and the default controls now make more sense.