posted by RobGBA @ 2012-11-23 00:33:00
Dumps
Why hello, I'm RobGBA! Just an introduction for myself, in case you're wondering who I am and why I'm here. I'm a member of the Pirated Game Central, and have interests in obscure games for the Game Boy. So with my small and progressing collection, I'll be posting my working dumps over here!
Hey look, it's an Engrish Jreasure from the lovely pirates at Sintax! Donkey Kong 5! You know, the one where Mr. Kong has a journey around time and space?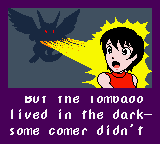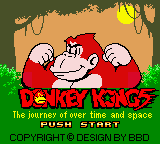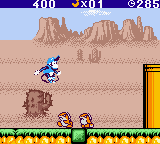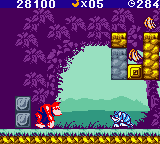 This one's on the same engine as Digimom, but this is actually an earlier release. Not really much difference, apart from sprites and such.
Thanks to taizou for fixing the ROM! Enjoy:
raw: Donkey Kong 5 - The Journey of Over Time and Space (Unlicensed, English) [Raw Dump].zip
fixed: Donkey Kong 5 - The Journey of Over Time and Space (Unlicensed, English) [Fixed].zip