posted by taizou @ 2013-01-06 22:45:25
Dumps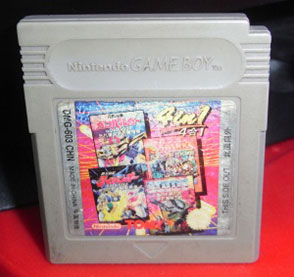 well I covered this in a post a while back, and now it's dumped! ah the wonders of technology. or something. I dumped the menu and BigFred reassembled it using the existing Japanese dumps of these games (as the versions on the multi are identical to the standalone Japanese releases).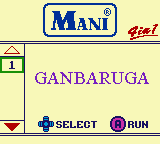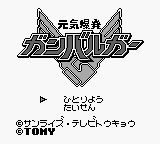 To quote BigFred, since he can explain it better than I can:
As you can see the global checksum is correct - actually this is the same as the other Mani/Taito Pack where the single ROM-images are just stitched together in a certain order. Now let me explain: A real MMM01 ROM-image does have the ROM banks including the menu at the end of the data rather than the start as other mapper games. This is not just speculation but was verified by a raw dump done by The Guru (MAME). We also received information about this matter from the dumper toshi77 who provided a few details about the MMM01 together with his dump of the Taito pack. MMM01 maps these pages as the first pages on bootup. This means most emulators will just load the first game and you won't see the menu at all. The only emulator that currently handles the MMM01 correctly is the french emulator rew. If you load the Taito pack into it you will get the menu and each game can be correctly loaded using the accurate "header at the end" raw image. However the Mani games do not have a correct header setting to MMM01 which rew uses to initialize the mapper. On real hardware this is not needed of course but on emulators you won't get a correct result.
4 in 1 (DMG-603 CHN) (Licensed, China) [Raw Dump].zip - The correct raw image with the menu at the end. This will not currently work in any emulators.
4 in 1 (DMG-603 CHN) (Licensed, China) [Menu First].zip - As above, with the menu moved to the start. This produces the correct checksum, and also works in MESS, which incorrectly implements MMM01.
4 in 1 (DMG-603 CHN) (Licensed, China) [Header Fix].zip - The raw image with the header edited to MMM01, works in rew.
btw, sorry to anyone who's been waiting for this!