posted by taizou @ 2020-07-06 02:41:21
Dumps
So far, all the Sintax GBA dumps I've posted here have come from English or Russian-language releases. Sintax being a Chinese company, though, they also released Chinese-language versions of their games for the local market. But, unlike GBC (where probably the majority of my collection is Chinese in origin), I've never really tried to source interesting-looking GBA carts from China, and hence I've never had any of those versions to dump.
But, fortunately, some dumpers from China have picked up the slack, so today I can bring you Chinese versions of a couple of games I previously dumped in other languages.
These ROMs were kindly provided to me by a123_ddd for distribution here.
Leiman IV - Guangming Zhi Lü (雷曼IV 光明之旅)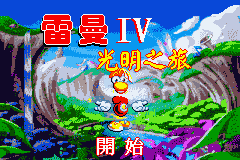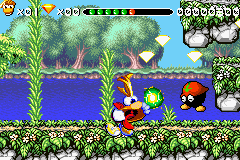 This is the Chinese version of Rayman IV, of which I've previously posted the Russian and English versions here. It seems to be the same as the other versions, aside from the title screen.
Amazingly, this is not the last remaining language version - there was also a German release. Rayman is truly gaming's Mr. Worldwide.
Dumped by 侵蚀你的私处
Download: Leiman IV - Guangming Zhi Lv (Unl) (Chi) [YJ restored].zip
Chaoji Maliou DX (超级玛莉欧DX)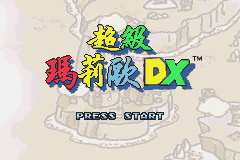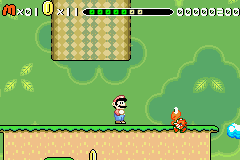 And this is the Chinese version of Super Mario DX. This one at least has unique translated level names, so there's a bit more of a difference between the language versions.
Dumped by yy小龙虾