posted by taizou @ 2020-05-25 01:53:25
Dumps
Got two more Sintax GBA games dumped by RibShark today. These are definitely two of the most-wanted Sintax games, being attached to popular series and also being some of the earliest ones to be documented in video form. And they were both games I don't own. But fortunately Rib came through! Thanks once again for allowing me to repost these here!
Crash Advance IV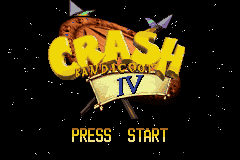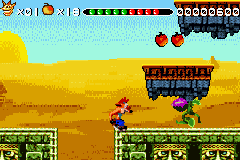 Everyone's favourite jorts-wearing bandicoot makes a return visit to Sintax-land. You may remember their GBC game 2003 Crash II Advance, which featured a similar title screen to this game (both being based on the one from the official GBA game "Crash Bandicoot: The Huge Adventure"). Unfortunately, the similarities end there - while Crash II Advance was a decent attempt to recreate Crash Bandicoot's gameplay on GBC, Crash Advance IV is just... well, it's just this again.
A video has been posted purportedly showing another Sintax Crash GBA game called "Crash Bandicoot 3: Warped", but the level shown also appears later in Crash IV, and no cartridge nor title screen has yet been sighted with the Crash 3 title, so nobody is quite sure if that version really exists or if it was a mistitled video of Crash IV.
Download: Crash Advance IV (Unl) (Eng) [YJ restored].zip
Sonic 3 - Fighter Sonic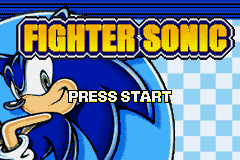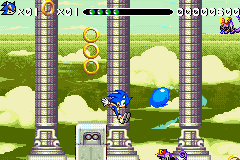 You all knew this was coming. He's the world's most famous hedgehog. Sintax would never turn their back on that kind of reflected glory. They even pre-empted Sonic 4 in taking the series back to basics; there's no Tails, no Knuckles, no Johnson the Octopus, not even my boy Big the Cat - the only playable character is ol' Blue Bollocks himself. So how about Sonic's trademark speed? Did Sintax buck expectations and stick a rocket up the arse-pipe of their tired old engine? Well... you know they didn't. Sonic just strolls along shooting out spin-dash sprites and it's just like every other one of these games. But there's Sonic!
The title screen just says "Fighter Sonic", but the box and cartridge call it "Sonic 3: Fighter Sonic", which probably means it came out between Sonics Advance 2 and 3 and they were trying to pass it off as the real third game.
Download: Sonic 3 - Fighter Sonic (Unl) (Eng) [YJ restored].zip